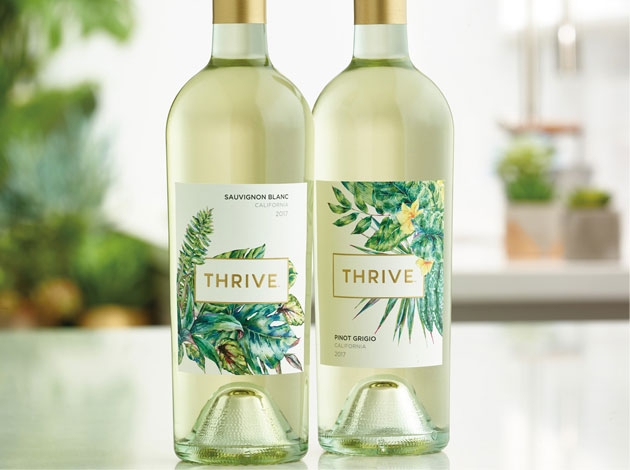 About Us
---
In life, we are often told it must be one or the other. Health or indulgence, excitement or serenity, love or success. THRIVE wine is for those of us who enjoy pursuing it all. We strive to focus on the experience and to be present, enjoying every minute.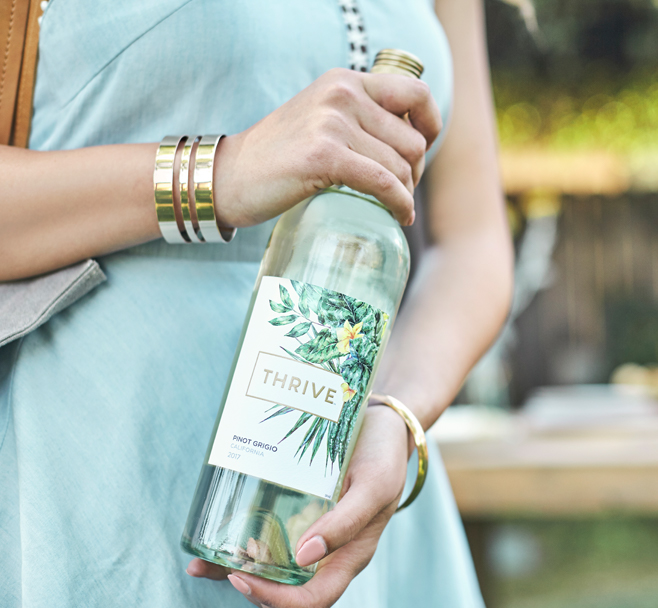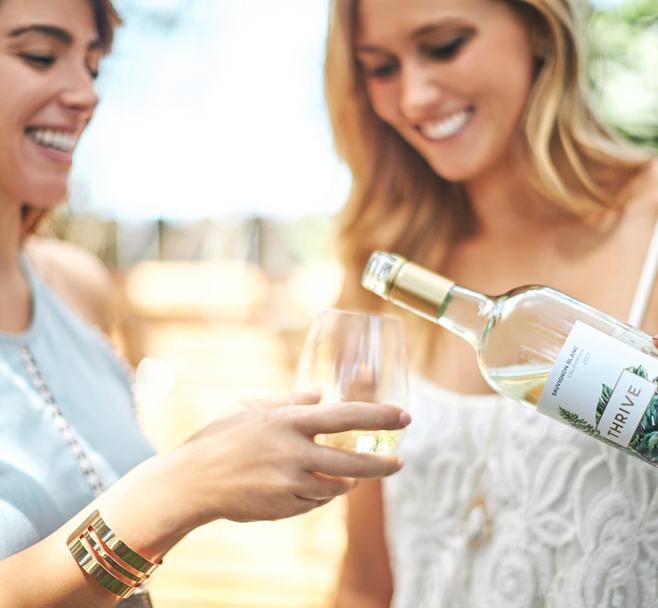 Our premium-quality California white wines are bright and lively. They offer refreshing flavors that will lighten every moment, whether you're treating yourself or sharing with friends. Choose to embrace the day.
Choose THRIVE.
---
Click & drag photo to see 360° view of bottle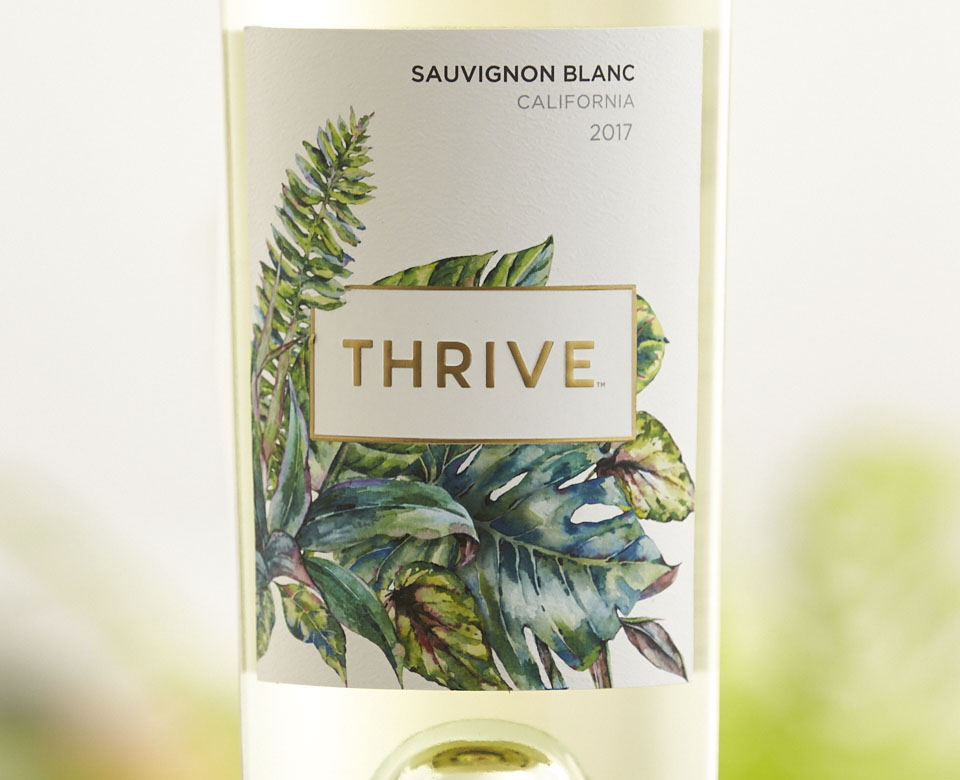 Sauvignon Blanc
---
We source our THRIVE Sauvignon Blanc grapes from select vineyards throughout California. A combination of cooler and warmer climates offers the wine more complex fruit character.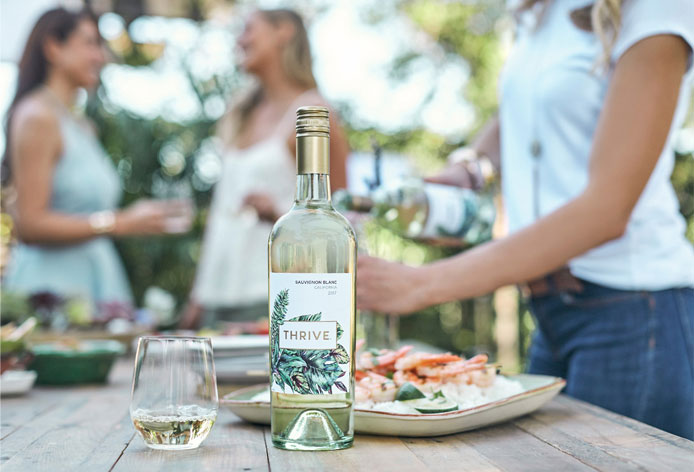 Sauvignon Blanc

Tasting Notes
---
Our 2017 Sauvignon Blanc is light-bodied with refreshing layers of citrus, green apple and hints of tropical fruit. This versatile, food-friendly wine pairs perfectly with soft cheeses or light seafood.

Alcohol: 12.8%
Where to buy
Click & drag photo to see 360° view of bottle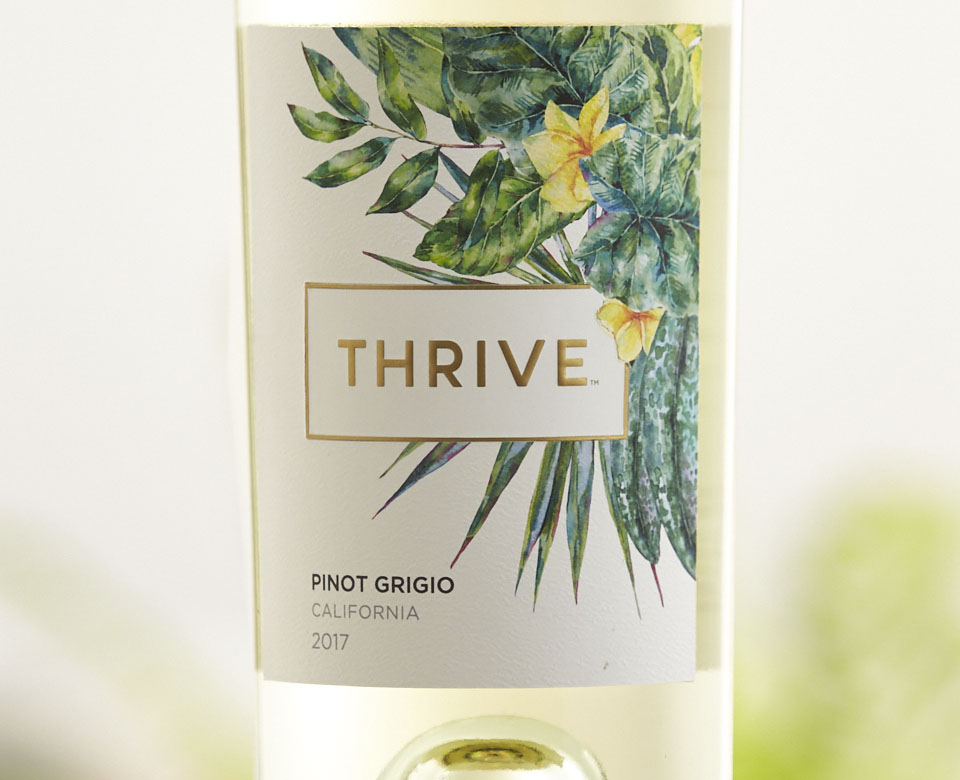 Pinot Grigio
---
The grapes for THRIVE Pinot Grigio come from a combination of cooler and warmer climate vineyards throughout California, providing layers of vibrant fruit character.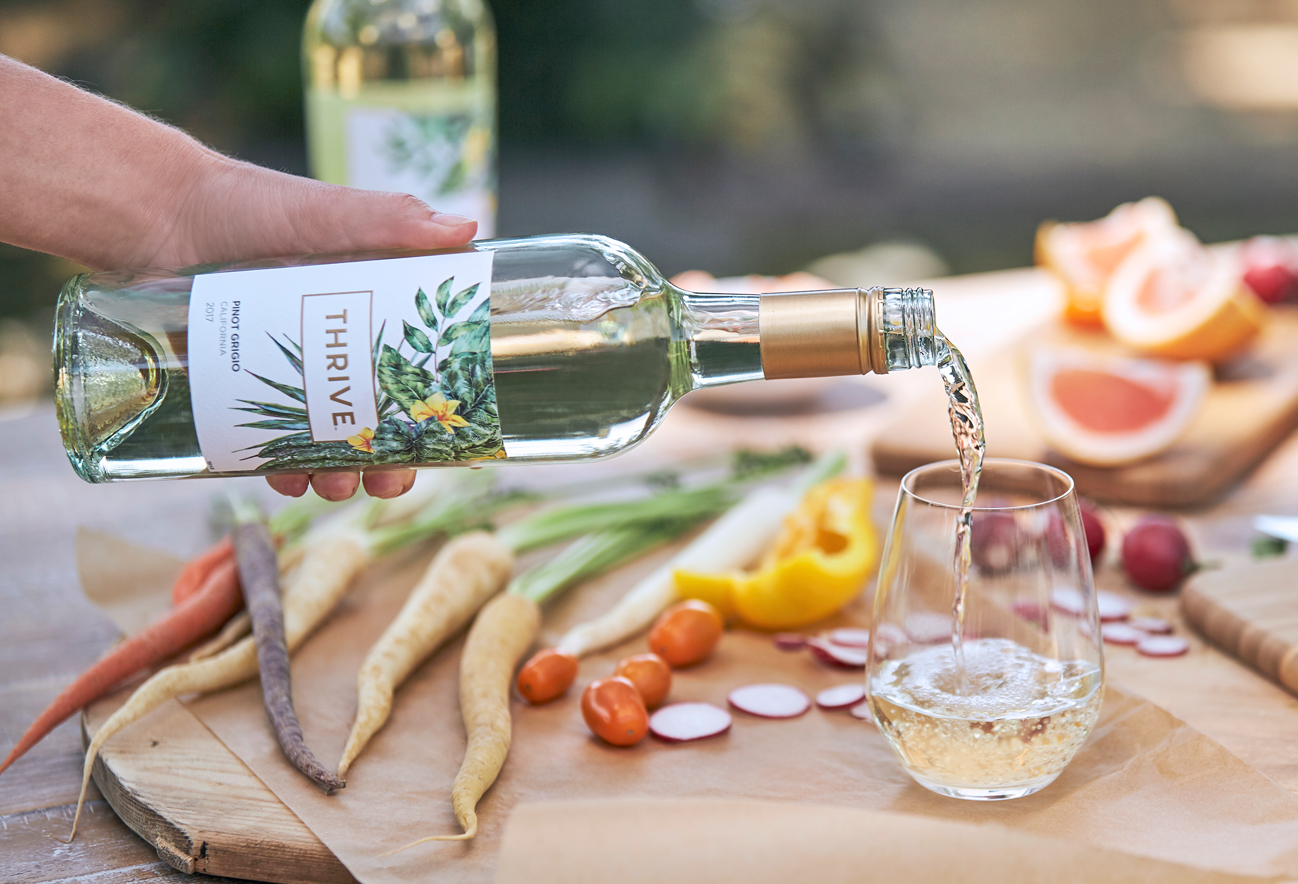 Pinot Grigio

Tasting Notes
---
Our 2017 Pinot Grigio is crisp and lively with notes of melon, green apple and a subtle hint of honey. This bright wine is perfect for picnics, lightly grilled food or sipping on its own while enjoying the breeze.

Alcohol: 12.6%
Where to buy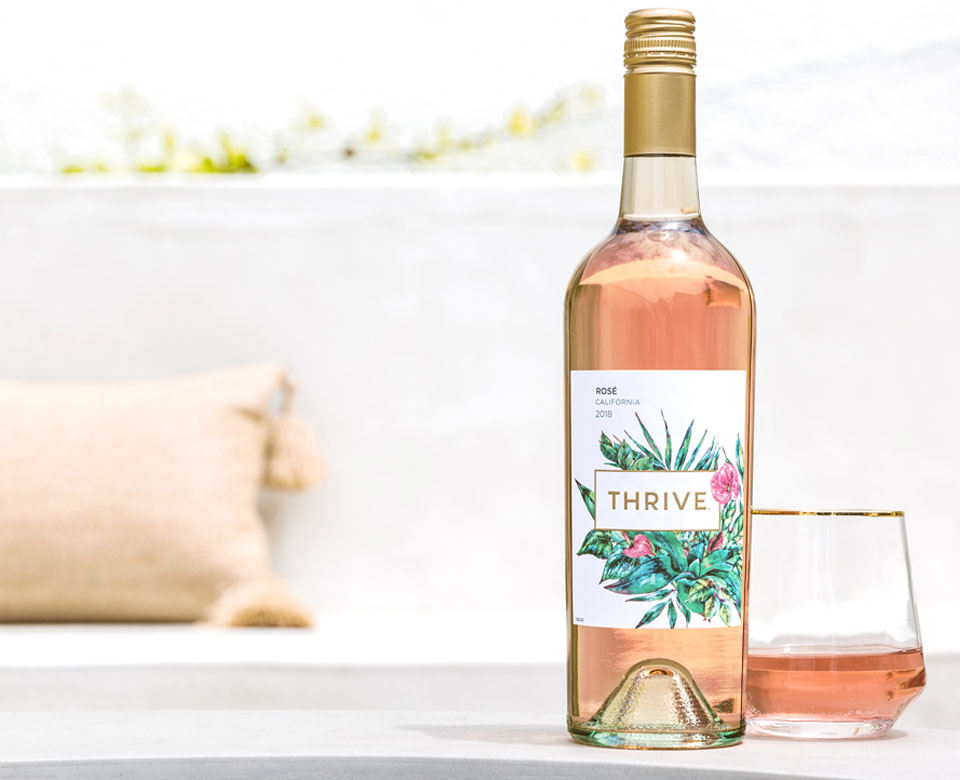 Rosé
---
THRIVE Rosé grapes were sourced from select warmer and cooler vineyards throughout California. Harvested at optimum ripeness, during cool nighttime temperatures to preserve the fruit's freshness.
Our 2018 THRIVE Rosé is delightfully crisp with bright notes of grapefruit, crushed berries and a hint of passionfruit. This wine pairs well with everything from hard cheeses to seasoned poultry and grilled vegetables.

Alcohol: 12.5%
Where to buy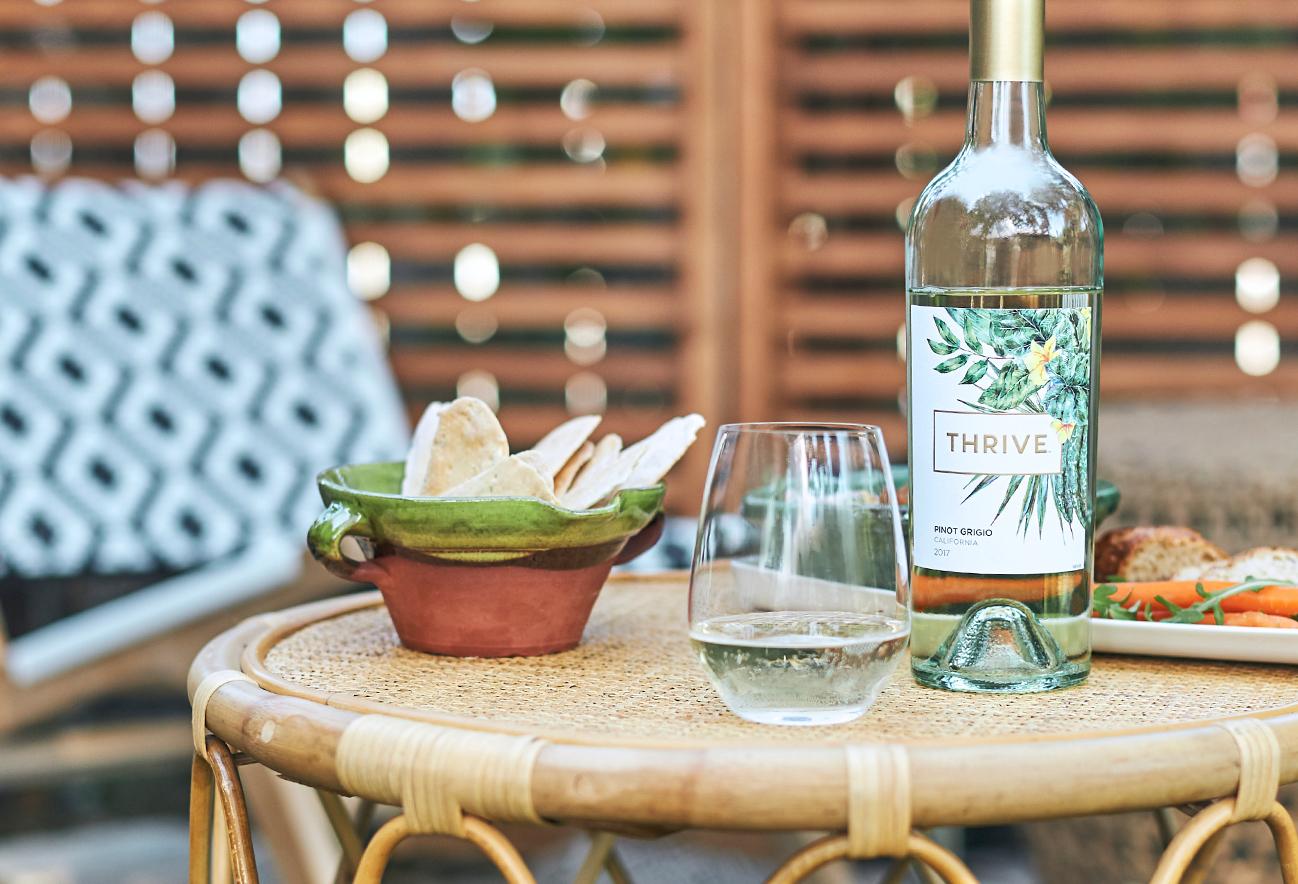 Where to Buy
---
Use our Store Finder to find Thrive at a store near you.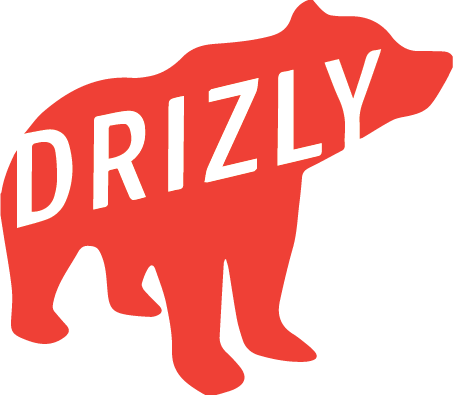 Get it delivered to your door in under 60 minutes.
Buy on Drizly

Skip the trip to your local wine aisle and purchase your favorite Thrive wines online at The Barrel Room.
Buy Online